The Odyssey Program
Learn how to make BETTER FASTER decisions today and how to really learn from past decisions mistakes
Dr. Eli Goldratt, the creator of Theory of Constraints and best selling author of THE GOAL, claimed that our scarcest resource – our bottleneck – is not lack of time or information or even money, but rather our limited attention. This is simply because the number of things that demand or could benefit from our attention – both at home and at work – will always exceed our available attention. Unresolved problems, expectation gaps and conflicts at home and at work –issues that can hang over us like dark clouds – can really put a strain on our limited attention; negatively impacting our happiness, our harmony with others and our capacity to achieving those goals we really care about.
The Odyssey Program, developed by Dr. Alan Barnard, provides managers and individuals with a step-by-step process – the ProConCloud method that can help anyone find and challenge those FEW assumptions that result in us making and often repeating bad decisions which in turn wastes our own bottleneck – our limited attention . If you are interested to to find ways to improve your happiness and productivity at home and at work, click on the link below.
During the Odyssey Program, attendees will learn how to apply the 5-step ProConCloud method to any problem or issue they face at work or home (their dark cloud) that is putting on them to make a change to their life or within their organization. The ProConCloud Steps include: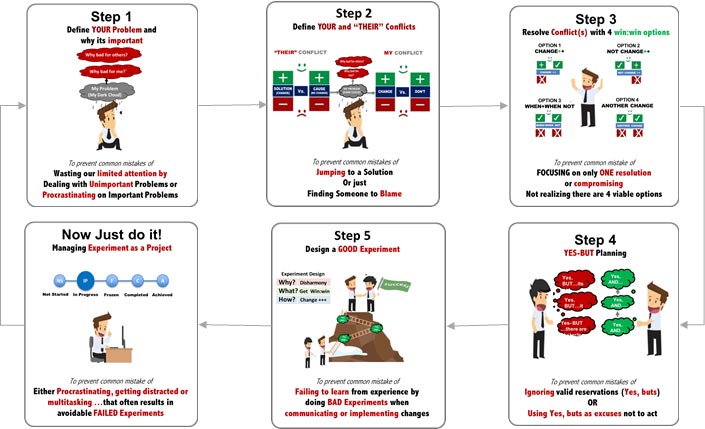 Join Us in Poland
8-9 September 2018!
Discover the latest research on how to improve happiness, harmony and productivity at home and work, and learn how to apply a simple, yet powerful thinking process developed by Dr. Alan Barnard based on the work of Dr. Eli Goldratt as well as other giants in the fields of Behavioral Economics and Positive Psychology to find and overcome those assumptions that can limit any of us from achieving our objectives!
Don't miss out on the opportunity to secure your seat in the program
Odyssey Programs we've done since 2005