Pushing the Limits with Dr. Barnard
A few weeks ago I was interviewed by Giselle Barbosa for her podcast series Pushing the Limits.
Her podcast is focused on speaking to people that have reached the top of their fields to share their insights into how they push their limits to achieve their highest potential.
Giselle is a Sport Psychologist and one of the top CrossFit athletes in South Africa so she really knows about pushing the limits.
The interview was a lot of fun as we explored a range of topics around pushing the limits to realize our full potential and also around decision making within situations of great uncertainty and complexity.
PS: During the interview i shared a powerful life lesson and warning about the real danger of thinking of yourself as a victim which i was privileged to receive from Mr. Nelson Mandela. It happened when i had the incredible opportunity in 1993 to ask Mr. Mandela a question just after he and Mr De Klerk returned to South Africa after jointly receiving the Nobel Peace Prize.
Here is the link to the podcast episode that was published today.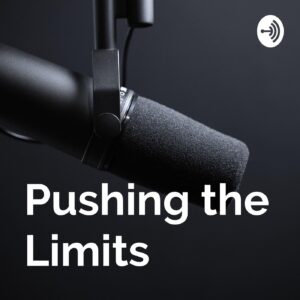 If you're interested in more of Dr. Barnards podcast episodes you can access "Impossible… Unless?" below and listen to his feature on "The Ambitious Entrepreneur" here.
Apple Podcast: Apple Podcasts
Spotify: Spotify
Google Podcasts: Google Podcasts
Android: Android Podcasts
Blubrry: Blubrry
Google Play: Google Play Music