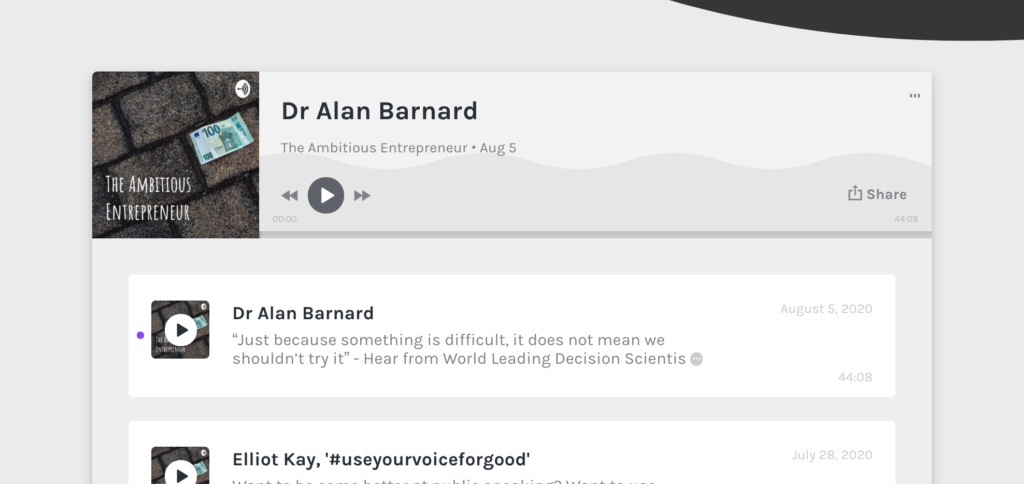 The Ambitious Entrepreneur
Super excited that my interview with Sarah Flynn for her "The Ambitious Entrepreneur" podcast series has just been released.
Link below:
Sarah asked me a few questions I've never been asked before, for example, how do I keep myself motivated and achieve the focus we all need to succeed at anything we are passionate about?
Really, really enjoyed the interview.
Looking forward to hearing your thoughts on it.
Impossible Unless?
If you liked this episode, be sure to check out the rest of Sarah's podcast and my podcast "Impossible, Unless?"
Apple Podcast: Apple Podcasts
Spotify: Spotify
Google Podcasts: Google Podcasts
Android: Android Podcasts
Blubrry: Blubrry
Google Play: Google Play Music