MY PROUD MOMENT OF THE WEEK
CEO Minute Interview by Offit Kurman and NFL Linebacker Ray Lewis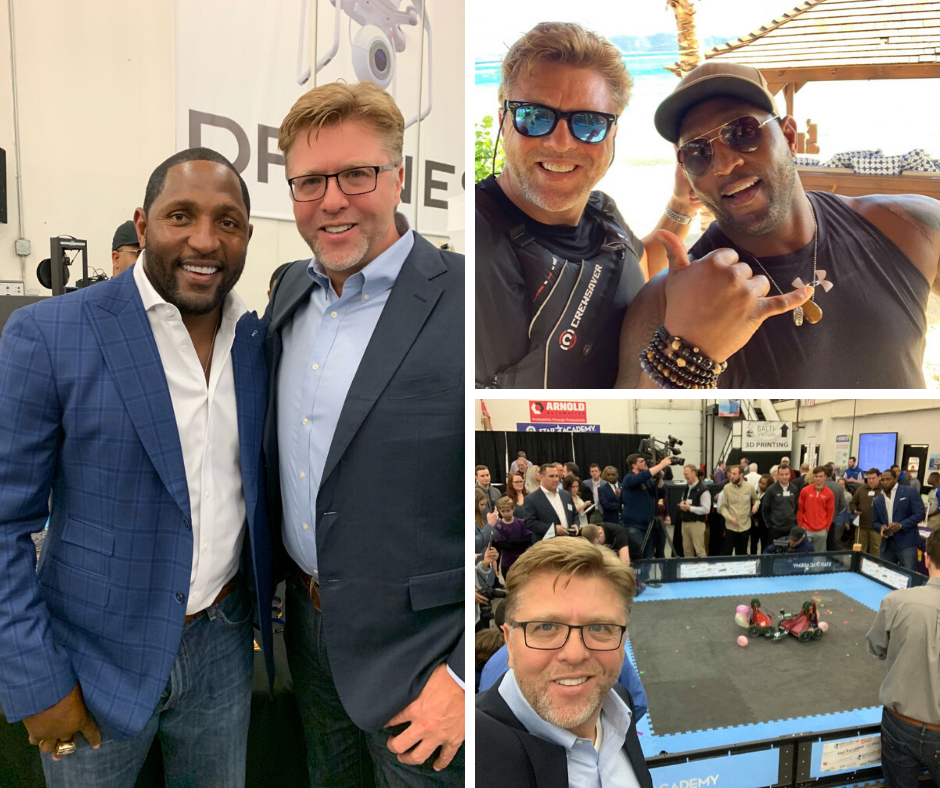 Last year, I had the incredible honor to be invited by Ray Lewis, the legendary NFL linebacker of the Baltimore Ravens, to join him for the annual CEO Battle of the Robots challenge in Baltimore.
It was a great evening to catch up with Ray after meeting him on Sir Richard Branson's Necker Island a few months earlier.
The evening was sponsored by one of the largest law firms in the USA, Offit Kurman who has a history of supporting many important charities through such events.
Offit Kurman also publishes a series of interviews with CEO's called CEO Minutes, where CEO's can share insights gained to support young Leaders and Entrepreneurs.
It was an incredible honor to be invited by Offit Kurman to be interviewed for their CEO Minute series that same evening.
My CEO Minute interview has just been made available.