Breakaway Article with Dr. Barnard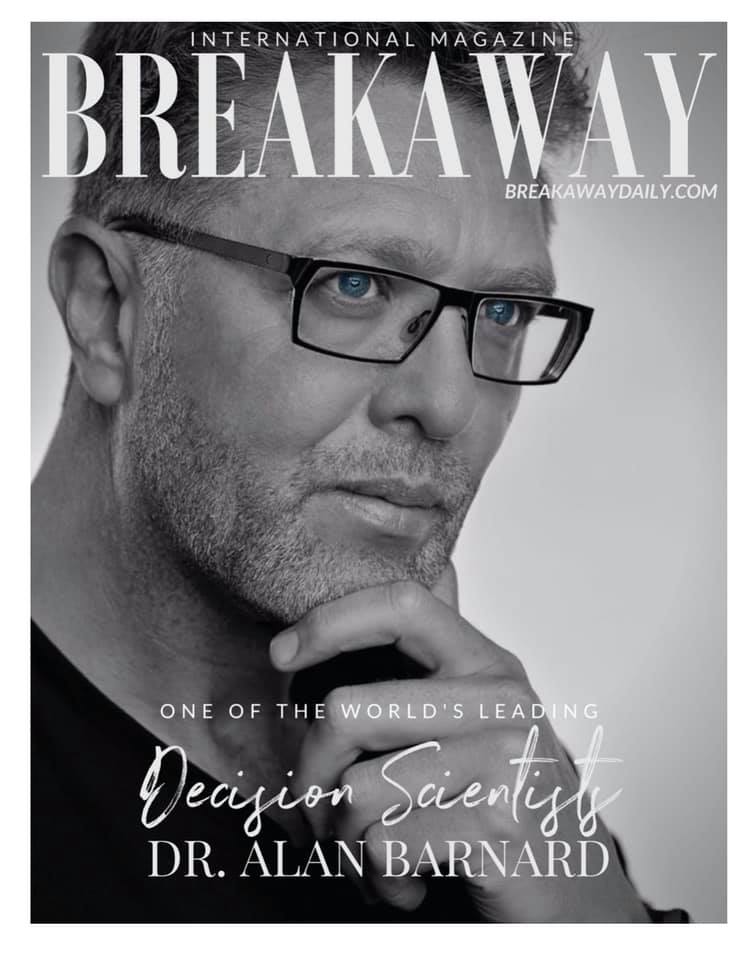 So honored to be featured on the cover of one of the most renowned international digital lifestyle magazines, Breakaway Magazine.
The editors were intrigued that my research lab has developed an app – the Harmony Decision Maker App – that can actually help people and organizations make better faster decisions… when it really matters.
The feature article covers the back story of two catalytic life events that lead me to define my life goal, and, later on, provided the inspiration for developing my ProConCloud method and the award-winning Harmony Decision Maker app.
The article can be viewed at: breakawaydaily.com/dr-alan-barnard/
Cover Photo by Brandon Barnard Photography
To download our Free award-winning Harmony Decision Maker App, just search "Harmony Decision Maker" in your mobile app store or visit harmonytoc.com
To ensure you don't miss out on the many training videos I publish each month subscribe to my Youtube using the link below:
If you're interested in more articles like this one then be sure to read my posts about my CEO Minute Interview and my interview with Steve Wozniak.